One of the most tedious parts of the holiday season is wrapping gifts, especially if you're not great at it.
I certainly struggle when it comes to making my gifts look presentable. It's definitely the thought that counts, but it's always nice to give a present that's just as pretty on the outside as it is awesome on the inside.
Japanese department store Takashimaya has perfected the art of gift-wrapping, and their seasoned pros only take 15 seconds to wrap each box.
It's a fascinating and mesmerizing process. These professional gift wrappers work incredibly fast!
video-player-present
I could watch this gift-wrapping hack on repeat for hours, but with those speedy moves, it's pretty hard to see the step-by-step execution if you want to tackle this method yourself.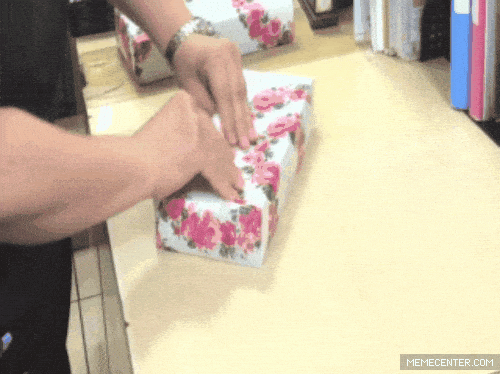 Luckily, this guy broke it down and is here to teach us all how to become master present-wrappers.
video-player-present
Read More: Listen Up, Home Cooks: He Knows The Secret To Cutting An Onion Without Tearing Up
(via Scarymommy)
Ah, so that's how it's done! This probably isn't the method for you if you're wrapping something unusually shaped, but it's a great way to wrap boxes with no fuss. SHARE this present hack with others to make their Christmas wrapping hassle-free.